Switzerland Under Pressure For Its Banking Secrecy Laws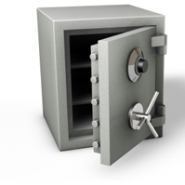 Since 2009 Switzerland has been under pressure because of its banking secrecy laws. The pressure from the European Union impacted regulations in the country. First though let us define banking secrecy. The term banking secrecy means that a customer's private information is not disclosed. Bank customer secrecy obliges Swiss banks to uphold the right of the customer to reveal details of their financial situation at their own discretion.
Banking customer secrecy does not apply to customers or individuals who are suspected of breaking Swiss criminal laws. Furthermore, individuals suspected of money laundering and other illicit or shoddy business transactions are not protected by bank secrecy laws.
Changes To Secrecy Laws
The Federal government's contract with the Organization for Economic Cooperation and Development (OECD) and G20 member countries impacted Swiss banking secrecy laws greatly. For example, Swiss banks are now allowed to provide third parties with information about foreign customers for tax purposes. Nevertheless the customer's private information is still safeguarded only within the confines of international agreements.
Swiss banking secrecy laws will also impact Swiss citizens. In a move to obtain information on citizen's wealth, income and banking relationships Swiss bankers are lobbying to extend the same automatic data exchange policies imposed by foreign governments to allow third parties to obtain information about local residents and citizens.
If this move is implemented, it will impact the government's ability to access all information pertaining to citizens' wealth, income, and banking relationship. Critics argue that such a move will greatly transform the dynamic of the Swiss democracy and lead to excessive government control over citizens. On the other hand, lobbyists cite reduced work administration for tax authorities as an excuse for automatic information exchange.
The European Union's Agreement
The European Union and Switzerland signed an agreement in May 2015 to clamp down on tax fraud, and tax evasion practices. The European Parliament adopted a stance in a deal with Switzerland to make it harder for EU citizens to hide cash from tax officials in Swiss bank accounts.
Under the new agreement Switzerland will apply strict measures to clamp down on information. Information exchanged will include not only income but also interest and dividends, along with account balances, and proceeds from the sale of financial assets.
The EU signed the agreement in May 2015, it will be reinforced on January 1 2017 when it has been ratified by the Swiss Parliament. Under this agreement tax administrators in member states and in Switzerland will be able to identify taxpayers easily, administer and enforce tax laws in cross border situations, and asses the likelihood of tax evasion practices.
Switzerland remains one of the world's largest offshore wealth centers with an estimated $2.2 trillion in assets. The fight to open the country's banking system and share information with other lands will certainly impact its banking policies, yet it is a vital move to control tax evasion and fraud practices globally.