Swiss Health Insurance Premiums to Increase in 2017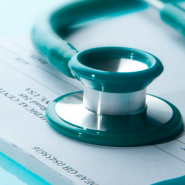 A recent statement by the Swiss authorities disclosed important information on the standard health insurance premiums in the country. According to Swiss officials the standard premium for compulsory health insurance will increase by an average of 4.5 percent starting January 2017. The change will affect all cantons, depending on the canton you live in, the increase may vary from 3.5 percent to 7.3 percent.
The increased insurance premiums are expected to affect all age categories. Children's premiums are also expected to rise by an average of 6.6 percent. Young adults between the age of 19 and 25 years old will see a hike in insurance premiums by 5.4 percent.
According to the Swiss authorities, all health insurance companies are expected to inform their prospective and current clients on the recently increased premiums. Based on these changes clients can then choose if they want to terminate their contract with their current insurance or join another insurance company.
How to change your health Insurance?
If you are considering changing your health insurance company, you must do so before the year's end. The Federal Office of Public Health usually endorses new premiums for the coming year, your health insurance company must inform you in writing of the new premiums. As a client you have the option of terminating your contract no later than November 30, your current health insurance must receive your notice by this date.
Eligibility for Premium Reductions
Depending on your financial situation you might be eligible for a health insurance premium reduction, this is usually decided by the canton's authorities. Several factors are taken into consideration including the level of income, number of children, and overall financial situation. The authorities usually check to see if you are eligible for a premium reduction using your tax return file, if they notice that you fit the criteria they will contact you.
In some cantons you must apply for a reduction on your own, this means that you will only become entitled for a reduction if you actively apply every year. To check if you are entitled for a reduction, it is advisable to contact the authorities in your canton or local commune.
Health Insurance for Babies
Parents are advised to insure their baby from the time of birth, usually within three months from his or her birth. As a parent you do not have to be insured by the same company as your child. Parents are free to choose from a wide range of insurance companies for their children, by the same token, the health insurance company cannot refuse to accept anyone.
Parents who delay in registering their babies will not be eligible for a reimbursement. For example, if you register your child after three months from the time of birth you may not be eligible for a full reimbursement. Health insurance companies also have the right to refuse to accept babies for supplementary insurance if they have a medical condition from birth. It is advisable to choose supplementary health insurance for your baby before he is born if your health insurance offers that option.
FERZ SA will help you find a suitable health insurance company and clarify any questions on premiums and claims, call or email us for a consultation.